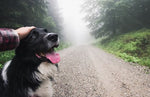 Why Should You Invest in High Quality Dog Gear?
Let's face it… When it comes to dogs, buying food, toys, leashes, collars, etc. can be 'ruff on your wallet! From veterinarian bills to everyday items, part of being a responsible pet parent means budgeting for your dog's health and happiness. Luckily, there are plenty of ways to save on your four-legged friend's expenses. But one area you don't ever want to go cheap on? Dog gear.
So, let's look at the top five reasons to buy only the best for your dog!
The Importance of Investing in High Quality Dog Gear
Whether it's heading off to the dog park, going camping in the mountains, or splashing through waves at the beach, dog gear is worth investing in. In fact, every penny spent is a long-term investment in your dog's future! Here's why:
1. Cost-effective
The first reason why it is worth investing in quality dog gear is simple: it's a cost-effective decision. According to Money Sense, the average dog owner will spend a whopping $3,242 annually. Of this, food and veterinary care hold the top two spots, respectively. But accessories come in at a close third. That's no small amount of money! And believe it or not, the US pet industry reached $123.6 Billion in sales in 2021 – whoa. Canadian statistics are comparable. Understandably, most families need to budget for their pet's expenses. Yet no matter what financial wizardry you pull, all dogs will still require the basics. This includes everyday items such as a collar, leash, and harness. Luckily, it's possible to provide for your pooch in a cost-efficient manner. The easiest way to do so? Focus on buying high quality dog gear. Rather than spending money on items that need to be replaced every few months, quality gear is built to last years. This means fewer unnecessary trips to the pet store. Whereas some products might appear cheaper initially, over time, the cost to replace them adds up. Sooner or later, all of those less expensive items actually wind up wasting more money than if you had "splurged" on the good stuff from the start.
2. Less Likely to Break
Secondly, another reason to invest in quality dog gear is because we see the difference material makes. Low quality dog gear will have:
• Flimsy buckles
• Poorly woven fabric
• Loose stitching
• Easy-to-crack ring loops
On the other hand (or should we say, paw?) high quality gear will use strong materials - AKA strong, durable, and less likely to rip, crack, or snap! Look for products that come with neoprene or secondary lining inside the collar if you're using tough materials to ensure comfort. Metal hardware is always more resistant than plastic in terms of strength, and connecting points of any link should always be welded.
3. Comfort
However, perhaps the most convincing reason to invest in high quality dog gear has to do with point number three: comfort. Of course, we want our dogs to enjoy their exercise time. But the reality is, many owners don't realize that the wrong harness, leash, and collar can be uncomfortable for their pet. If your pooch fights their harness, runs away from the leash, or is constantly trying to shrug off their collar, chances are the dog gear you selected for them to wear is not comfortable. Signs of uncomfortable dog gear include:
• Hair loss
• Bald spots
• Red sores
• Chaffing around the armpits, abdomen, and neck
• Irritated skin
Ouch! These symptoms occur when a collar/harness is too tight or loose, constantly pulls, or doesn't suit your dog's body and physical breed characteristics. Additionally, low quality harnesses often don't come with sizing instructions. This leaves pet parents in the dark about how to accurately measure their dog's dimensions. The end result? Awkward and painful walks. Sizing can be hard to determine, but you can view this Size Guide on our website to get an idea of how to measure your dog. This takes the guesswork away from choosing a size, so all you are left to do is measure once, place an order, and enjoy the great outdoors with your four-legged friend.
4. Safety
So far, we have learned that investing in high quality dog gear carries many benefits. It's cost-effective. Items are less likely to break. And it stops pups from feeling uncomfortable. But did you know that most importantly, quality dog gear keeps dogs safe? Hopefully, you have never experienced the horror of a dog slipping free from their collar. Or wiggling out of a harness. One second, your dog is by your side. The next, they are off running across a field chasing a squirrel or worse, caught in between traffic on the road. Yikes! This is a nightmare situation waiting to unfold. Every single year, dogs accidentally break free of their collars, harnesses, and leashes. Save yourself the worry (and potential heartbreak) by investing in high quality dog gear instead. Structurally solid gear keeps dogs secure during hiking, tracking, and other recreational activities. Pet MD explains, "If a harness doesn't fit well and a dog pulls hard on his leash, there is some potential for a chest injury." So, keep your puppy pal safe from accidents and injury by purchasing only the highest quality dog gear.
5. Better for the Environment
Lastly, quality dog gear is better for the planet. Here is a shocking statistic: It is estimated that 300 Million pounds of plastic waste is created from pet products annually in the United States alone. This comes from things like the packaging for toys, food and treat bags, clothing, accessories, etc. Now, imagine how much more is dumped into landfills when you add countries such as Canada and others in Europe, Asia, Africa, the Middle East, and so on. It is a ton of garbage. To combat excessive waste, focus on quality not quantity. Make sure to check out customer reviews on the product you're eyeing! When investing in quality dog gear, remember…it's not just your dog who benefits. A list of five reasons why everybody should invest in high quality dog gear. Doing so is advantageous in numerous ways. Save money. Worry less about broken buckles. Stay comfortable, safe, and be gentle on the planet.